Welcome to Hudson Builders
Your dream home is just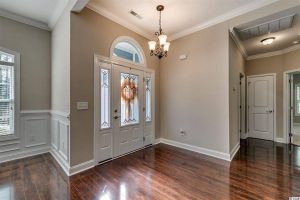 moments away. If you are dreaming of having a home built to your specifications, you should turn to an experienced home builder who can ensure the proper completion of your project. Our company consists of professionals that will exceed your expectations while paying attention t othe custom details that make your home unique. Our team has the experience and dedication to meet all of your goals and dreams with our over 30 years experience in custom home building and new construction.
Hudson Builders began building in the Myrtle Beach, South Carolina area and all along the Grand Strand in 1986. Since then, this family-owned construction company has been walking with their customers through the home building process from site location – design plans – finishing touches to handing you the keys to your dream home.
From start to finish, the professional and knowledgeable team at Hudson Builders can provide you with a customer service experience that is only matched by the final product. Call us today!